Appointments & Emergencies
(910) 722-9862
CONTACT US
Sometimes, when doing things around the house or office, situations for minor repairs are needed and don't require calling a professional. Below are some tips for the more common tasks you may come across with frequent answers to questions.
As always, if or when additional help is needed - just give us a call or send us an email along with uploading a picture.
FAQ'S AND HELPFUL HOMEOWNER TIPS
YOU DON'T ALWAYS NEED TO CALL A PROFESSIONAL

Important Safety Items To Check & Ways To Save Energy
Where Is Your Main Water Shut-off Valve?
Everyone in the house should know where this is in case of an emergency. The valve should operate smoothly and should shut-off water completely. Many older valves fail to operate due to internal deterioration from lime and calcium buildup.
Check hoses and connections for corrosion and signs of "blow-out", which is a bubble caused by reinforcement failure. We recommend stainless steel re-enforced hoses which are rated to withstand much higher water pressure. Ruptured washer hoses are a primary cause of flooding in residential homes.
Replace Those Washing Machine Hoses Every Few Years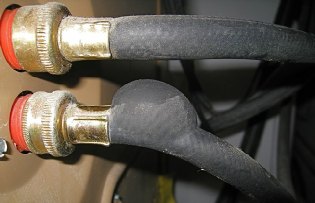 Noticing A Change In Your Water Pressure?
Many homeowners describe high pressure as good pressure. Much like your blood-pressure, high water pressure can eventually cause great damage. Symptoms of high pressure may be running toilets, noisy or banging pipes, and water that comes out of the faucet strong at first, then slows down.
A failed pressure regulator is usually the culprit and can be replaced at a reasonable cost. If your location is equipped with a back-flow preventer, this pressure can severely damage this and cost a lot to repair. NC state law requires that these devices are inspected yearly by a NC Certified Back-Flow Inspector.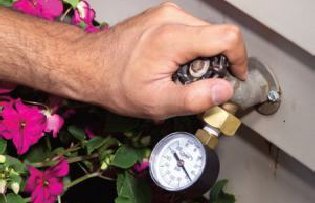 Check the water meter periodically
The meter is usually located under a plastic or steel lid out by the sidewalk or in your front lawn. With a key or strong pliers, you can turn the valve off. Look for the square stub. Shut the valve off and check that it holds. Older meters tend to build up corrosion and fail to stop the water entering the house.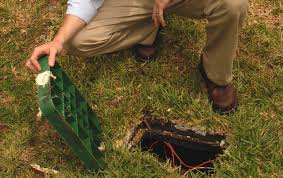 What Is A GFCI Outlet And How Does It Work?
A Ground Fault Circuit Interupter protects us from receiving electric shocks from faults in the electrical devices we use in our home. It works by comparing the input and output current when in use.
If there's any difference in current, it treats it as if there were a short somewhere, possibly through somebody's body. To protect us in this situation, the device very quickly cuts off the power supply greatly reducing any possible human tissue damage from errant current.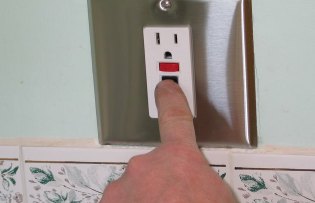 Save Yearly On Your Energy Bill With CFL And LED Bulbs
Lighting is is the third-biggest energy user in most homes. With savings almost up to %42, both CFL and LED's are good choices, produce very good light, are equivalent screw-in replacements for your current bulbs usinga fraction of the power.
CFL bulbs are the "swirly" looking style and generally take a minute or two to warm up but can last up to 8 years. LED's are an even better choice, though cost more, and emit a true white (daylight) color and have an average life span of 10-15 years.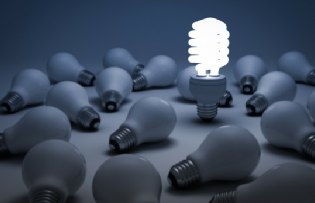 Get the Lighting Right: 8 Mistakes to Avoid
Interior designers are often called upon to give input about lighting in residential environments. In trying to tackle a lighting dilemma, many fixtures get specified in living areas, kitchens and baths that waste energy and do not get light where it is needed most. These ineffective specifications are often repeated as homeowners are unsure of lighting solutions and tricks of the trade. But sometimes, knowing what not to do can help make you look like a pro.
Read full article by interior designer, Kerrie Kelly on Houzz.com
BACK TO TOP

We accept all forms of payments: Cash Checks, Visa, Master Card, Discover, Paypal & American Express

True North Mechanical ©2008, All Rights Reserved